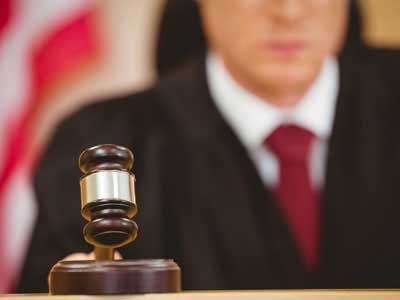 Mr. Morse has successfully handled cases before the California Court of Appeal and the Ninth Circuit Court of Appeals. Some of those cases are summarized below.
Two seamen aboard a tuna boat were injured while they were passengers aboard a fish spotting helicopter operated from the boat, and both were involved in other accidents aboard ship, unrelated to any helicopter activity. The boat owner settled with the seamen, then sued McDonnell Helicopter Company for indemnity, claiming that the helicopters in question were defective in design and manufacture. The lump sum settlements were not apportioned as to the claims for the helicopter and the non helicopter accidents. In support of its claims, the boat owner provided evidence of the total amounts paid in settlement, but did not provide any evidence of apportionment. The Court of Appeals held that the boat owner had failed to prove its case as to damages, and ordered that Judgment be entered in favor of McDonnell Douglas. Faria v. Louise V, 945 F. 2d 1142 (9th Cir. 1991)
A biplane being used carry paying passengers on a sightseeing flight crashed shortly after takeoff, resulting in injuries to the two passengers. Prior to the flight, the passengers had executed a liability waiver, promising not to sue for damages. The trial court upheld the validity of the liability waiver, noting that there was no claim for gross negligence or recklessness. The Court of Appeal affirmed, holding that in the absence of recklessness, gross negligence, violation of law or fraud, the liability waiver is valid and enforceable. Booth v. Santa Barbara Biplanes, LLC (2008) 158 Cal. App. 4th 1173.
An aircraft crash resulted in fatal injuries to the two passengers. The insurance policy for the aircraft provided liability coverage subject to a liability limit of $1,000,000 per occurrence, providing bodily injury coverage for persons not occupants of the aircraft, and a sublimit of $100,000 for each passenger. The heirs of the deceased passengers contended that they were not occupants of the aircraft and they had personally sustained bodily injury as a result of the death of their decedents. The insurer commenced a Declaratory Judgment action to establish that the policy provided coverage only in the amount of $100,000 for the death of each decedent, and that this policy limit was the total amount payable to the heirs of the decedents. The Court granted summary judgment for the insurer, and the Court of Appeal affirmed. North American Specialty Insurance Company v. Sutton, 2014 WL 6239677.